Wrike is known for being one of the most flexible enterprise project management systems around — sometimes more flexible than we ourselves realize. Our customers are pretty creative with how they use Wrike, so we asked them to share their best tips and tricks.
Check out the unique ways Wrikers are taking advantage of our tool, and you might just discover a new, implementable Wrike hack for your team.
Notification Settings Tips
1. Get your Daily Digest at the END of the day
"I changed my daily summary time from the beginning of the day (summarizing what happened yesterday) to 4:00 PM  (summarizing what happened today). I feel like this gives me a better opportunity to re-align my next day for anything I missed in the toaster pop-ups or activity stream."
— Brandy Roberts, Continental Kennel Club, Inc.
2. Only focus on completed work via Notification Settings
"I have modified my notification settings so I only receive an email when someone completes a task, not every time they update it. It cuts down on email traffic, but let's me know the progress my staff is making on certain projects."
— Bethany Taylor, Dakota Security Systems, Inc.
Dashboard Widgets Tips
3. Give individual attention with person-centric Dashboard Widgets
"The dashboard: all my team members' project work in ONE place. I have a widget for each of them. During individual status meetings I print their list, go over it, and update Wrike as necessary."
— Paul Stefanski, Metro Transit, St. Louis, MO
Folder Organization Tips
4. Transfer client information with Folder Info & Permissions
"Use the "information" part of each folder for crucial details that the whole team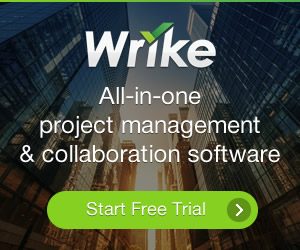 might need, not just an explanation. On our team, each client has a folder, and we keep goals, objectives, key contacts, email addresses, phone numbers, addresses, etc. That way, if a client ever transfers to another team, it's only a matter of changing folder permissions."
—Mark Curtis, ROI Revolution
5. Store email templates in a "Templates" Folder
"Create macros when working with a support team. This ensures that each email to a customer is consistent and provides your branding."
— Jared White, Contra Costa Association of Realtors