It's finally here: the first official look at Jurassic World's massive Indominus Rex.
Hasbro has unveiled its Jurassic World line-up of collectibles, which includes the new dinosaur the Indominus Rex. Fans caught a glimpse of the predator during a teaser trailer and via some leaked photos, but now the beast is about to be officially revealed at Toy Fair 2015 in New York this weekend.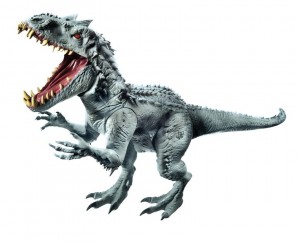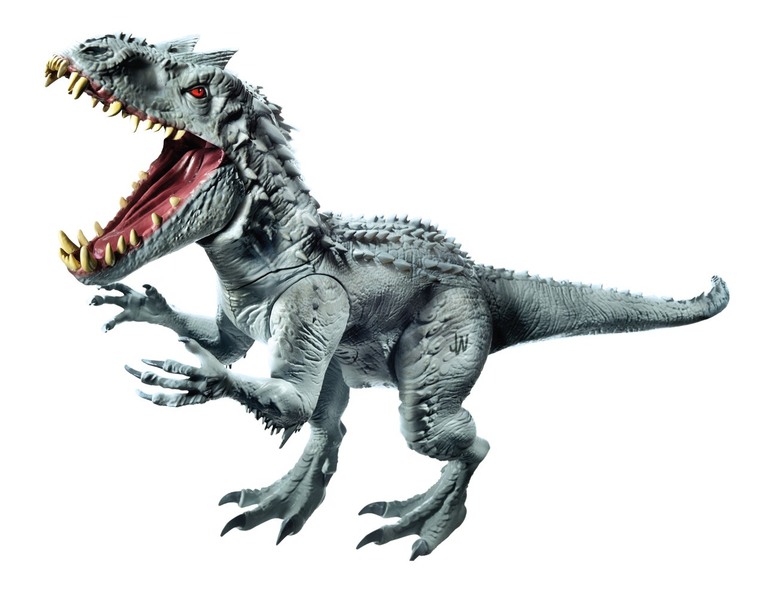 (Note that the Raptors in the film — which we think are of the friendly variety and work with star Chris Pratt's character — seem to be named Charlie, Echo, and Delta.)
Details about the Untamable King surfaced a few weeks ago, revealing that the Rex is 40 feet in height and "its horns, head structure, and thick, bony skin" are what differentiates it from the Tyrannosaurus Rex in previous Jurassic Park films. It can reach speeds of up to 30 mph and was created by using genes from a variety of dinosaurs, including Carnotaurus, Majungasaurus, Rugops, and Gigantosaurus.
Jurassic World will be released June 12, 2015.